Institute of Art, Design and Technology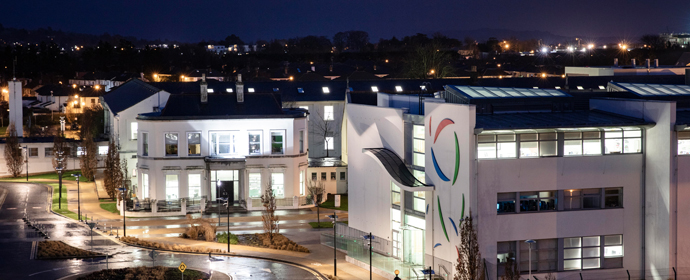 IADT is a leader in higher education with a specialist focus on the development of future makers and shapers, technologists, thinkers, storytellers and creators who lead and innovate in a changing digital world.
For further information on our Strategic Plan and the Institute, please see our website at:
http://www.iadt.ie/about/iadt/strategic-plan.
About Us.
We believe in adventures at IADT. We believe in new beginnings and new ways of learning. Our pioneering and practice-led approach to education creates individuals who understand how to realise their ambitions and aspirations, and how to make their mark in an increasingly complex and interconnected world.
IADT is unique. We are Ireland's only institute of art, design and technology with a specific focus on the creative cultural and technological sectors. Our Faculties — the Faculty of Film, Art + Creative Technologies and the Faculty of Enterprise + Humanities — are unique in that they combine practical, transferrable skills with critical and relevant academic studies. We are a community that is active in research and practice, with many of our staff internationally acclaimed in their fields of research and practice.