Contact University of Galway
University Road,
Galway, Ireland
H91 TK33
General Enquiries
Tel: + 353 (0)91 524411
Human Resources
Human Resources University of Galway
Tel: +353 (0)91 492151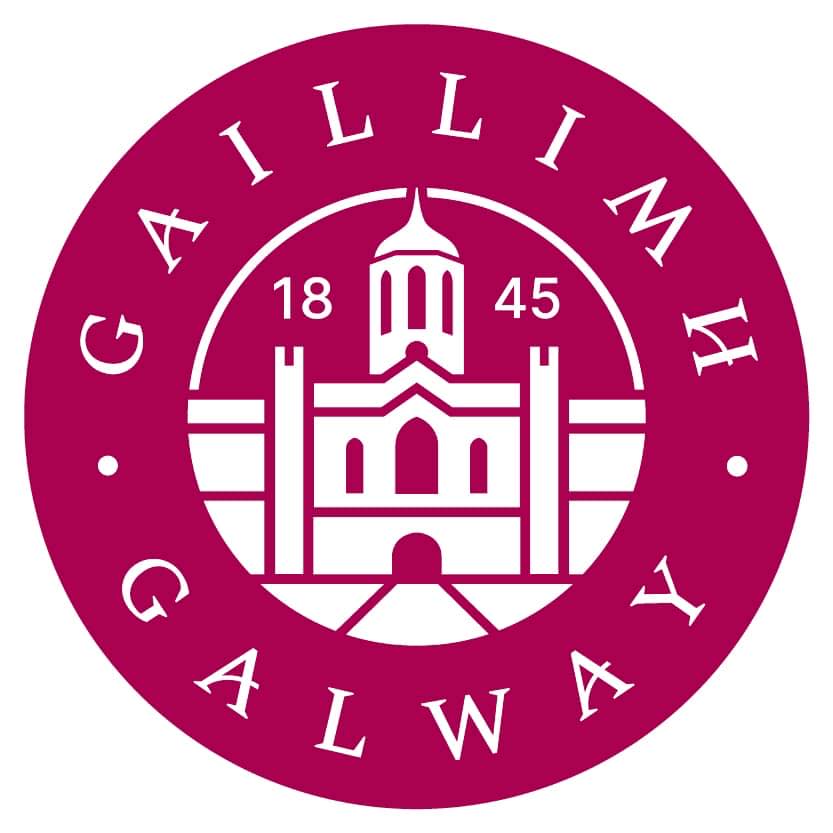 Introduction:
Established in 1845, the University of Galway is one of Ireland's oldest and most prestigious universities. With over 17,000 students and more than 2,500 staff the University has a distinguished reputation for teaching and research excellence in a wide range of disciplines, including: 
Arts, Humanities and Social Sciences
Business and Law
Science
Engineering and Information Technology
Medicine and Health Sciences
Global reputation:
The University of Galway is ranked in the top 2% of universities globally, and our position continues to rise in the QS and Times Higher Education (THE) World Rankings. We have been awarded five stars in the QS World University Ratings for the quality of our teaching, research, internationalisation, engagement, innovation and facilities. We are ranked in the top 200 universities in the world in five subject areas in the QS World University Subject Rankings:
English Language and Literature
History
Computer Science and Info Systems
Pharmacy and Pharmacology
Law
Research excellence:
The University of Galway is a research-led university, and has a growing international profile for its research in five key priority areas:
Biomedical Science and Engineering
Informatics, Physical and Computational Science
Applied Social Sciences and Public Policy
Environment, Marine and Energy
Humanities in Context
The University of Galway is Ireland's most successful university for the commercialisation of its research, and our Technology Transfer Office (TTO) is there to support our researchers to commercially exploit their research outputs. In 2012, University of Galway licensed 42 new invention disclosures, patented six of our technologies, licensed 13 technologies to companies, and established a new start-up company. We are in the middle of a €400 million capital development programme to provide world-class facilities for our staff and students, including a new Engineering Building; a new research building for the Arts, Humanities and Social Sciences; and a state-of-the-art Biosciences Research Building.  
A Global University:
The University of Galway is a richly diverse university, and our staff hail from over 50 countries. We have partnered with more than 2,700 research institutions in 106 countries worldwide. The world is our campus, with over 2,000 students from 100 countries coming to Galway, giving us the highest number of international students in Ireland.
Galway – a place to live:
Located on the banks of the River Corrib, the University of Galway offers an attractive setting within which to work. The University is on Galway city's doorstep, within easy reach of all facilities, shopping and social life. Located on the west coast of Ireland, the city is a gateway to the rural landscape of Connemara and Ireland's Atlantic coast. Galway is known as Ireland's cultural capital, and the University plays a central role in the city's arts, theatre and heritage scene.
Galway – a place to work:
Galway city is well connected nationally and internationally, within easy access to three international airports, and Ireland's rail and motorway network. The city is a global hub for industry and innovation, in particular for the biomedicine industry. Our University is a family-friendly workplace, with a crèche on campus for staff use. A compact and friendly city, it is an ideal place to combine career development with a high quality of life.
Unique highlights:
The University of Galway is home to:
The first UNESCO Chair in the Republic of Ireland, in the field of Children, Youth and Civic Engagement
The world's largest research institute for developing internet technology
Ireland's primary stem cell and gene therapy research institute
Some of the world's leading experts in human rights law
Some of the world's most ambitious archive projects
Leaders in Environmental, Marine and Energy research