Contact IICP College for more information:
IICP College: Counselling Courses & Psychotherapy Training
Killinarden Enterprise Park,
Whitestown, Dublin 24,
Ireland
Web: https://www.iicp.ie/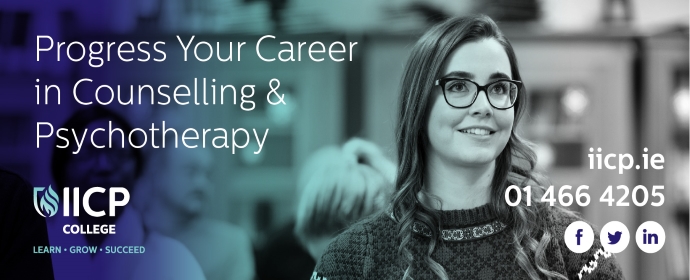 IICP is a college of educational excellence for a wide range of accredited and validated courses in counselling, psychotherapy and related fields, delivered by committed, highly qualified lecturers in a welcoming and supportive environment.
We put student care at the centre of our priorities to ensure that learners can practice competently and confidently as professional therapists.
IICP aims to provide training and education to the wider community of professionals and volunteers working in the caring professions. This is achieved through offering opportunities, both formally and informally to learners, which enhance personal and professional development through training and education within the context of mental health. IICP provides a comprehensive programme for those who wish to pursue professional accreditation and academic validation in the mental health services; it encompasses a multicultural and pluralistic approach with a core philosophical framework reflecting the principles and practices of Choice Theory, Person-centred Counselling and Multicultural Counselling and Therapy. The ethos of IICP reflects the Quality School Model of CT/RT/LM, which promotes the following goals:
A warm, safe environment that is free from fear, criticism and coercion.
Clear and direct communication that enhances relationships and fosters an environment conducive to learning.
Clear goals and plans to maximise the training experience.
A contract of learning that clarifies roles and responsibilities for learners and lecturers.
Consistent feedback utilising self-evaluation, concurrent evaluation and co-verification.
A need-satisfying environment where choice and personal responsibility will enrich creativity, attitudes and the development of competent and confident practitioners.
A system for monitoring standards of good practice by promoting ethical awareness for both counsellors in training and lecturers.