SETU Carlow Campus
Kilkenny Road, Carlow
t: 059 91 75000
e: info.cw@setu.ie
Eircode: R93 V960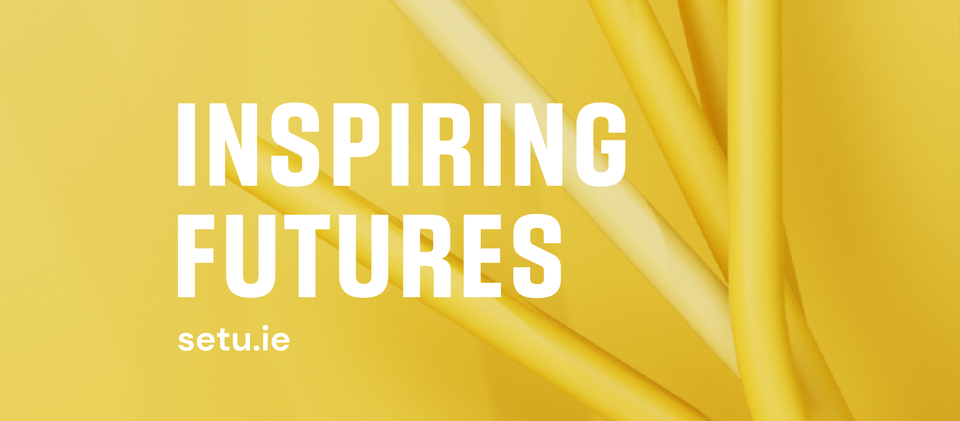 Courses
SETU Carlow offers full time and part time undergraduate and postgraduate courses in Business, Engineering, Science, Computing and more.
Location of SETU Carlow Campus
The SETU Carlow campus is just 10 minutes walk from Carlow Town, one of Ireland's largest inland towns situated on the banks of the River Barrow. Carlow is well serviced by road and rail links to major Irish cities and towns, and is approximately 80km from Dublin Airport.
SETU Carlow - Celebrating 50 Years
We were delighted to celebrate our 50th Anniversary in 2020 and to mark this milestone year in our history, we hosted a series of activities; reflecting on 50 years of changing the country and world, acknowledging the people who have made it possible and looking to the future as we continue to evolve and lead.
For the past fifty years, we made it our mission to open up education for all. As one of the largest technological higher education institutions in the country, we have already empowered over 55,000 graduates to transform their lives through learning, while helping to build stronger communities and drive the creation of a vibrant economy. Our success is founded on our long-standing commitment and responsiveness to providing essential higher education and research opportunities that underpin the economic, social, and cultural growth of Ireland, and our capacity to change, innovate and lead in a constantly changing environment.
Carlow has always been a centre of knowledge, scholarship and innovation. The region boasts a rich heritage of education, imagination and technological discovery. Tyndall, Dargan, Haughton, Lonsdale, Shackleton and Berkeley are just some of the thinkers and educators from this part of Ireland who continue to inspire current and future generations. It was within this tradition that the Institute was established in 1970. Over the following years, the Institute's population grew in numbers and nationalities, surpassing the original expectations of its founders. With a student and staff cohort of almost 10,000 in 2020 across centres in Carlow, Wexford and Wicklow, the Institute, together with partners in industry, government and community, continued to play a key role in driving economic growth and social development in the regions and country it was established to serve.
With the signing of the country's Technological Universities Act into law in 2018 and establishment in 2022, Institute of Technology Carlow become South East Technological University, a development which sees the University further evolve and lead once again.
SETU Carlow is grateful to the educators and learners, the thinkers and collaborators who have joined us on our journey to reach this milestone year. Having celebrated our 50th anniversary, we look to the next 50 years of knowledge and innovation, of openness and engagement, of ambition and success.
General Information