Contact IT Sligo for more Information:
Institute of Technology, Sligo
Ash Lane, Sligo
F91 YW50
Ireland
Web: www.itsligo.ie
General Enquires:
Tel: +353 (0)71 9155222
Admissions:
Tel: +353 (0)71 9318510
 
Institute of Technology, Sligo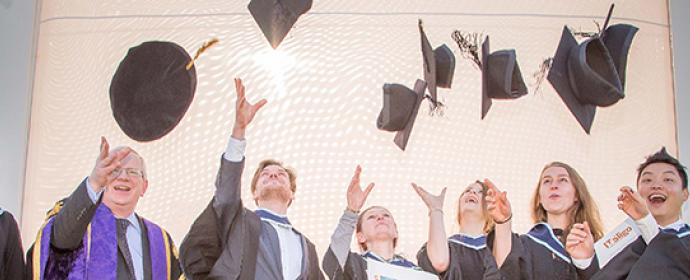 IT Sligo is one of Ireland's leading third level Institutes of Technology.
It is situated along the world famous Wild Atlantic Way and is home to almost 6000 students, of which, 1800 are online learners. It boasts the highest graduate employment rate across the entire third level sector (source: Sunday Times Irish University Guide, 2016).
Sligo is a two-and-a-half hour drive from Dublin and home to a growing array of cutting-edge artists, digital creators and filmmakers, and a host of flourishing new enterprises in technology, food tourism and outdoor pursuits.
For an increasing number of working professionals and their families, living and working in Sligo has become a lifestyle choice.
Over the years, the Institute has delivered an outstanding student experience, a consistently strong financial performance, and can justifiably lay claim to have widened participation from rural Ireland into higher education.
There is a clear sense of purpose about IT Sligo; improving the quality of learning and teaching; continuing to develop our research activity, focusing on applied research that will support the development of the region.
IT Sligo is recognised as the leading provider of digital (online) education across the third level sector on the island of Ireland.
There are three Schools of Learning: Business & Social Sciences, Engineering & Design, and Science.
Situated on a modern 72-acre campus, facilities include the new €17 million MacMunn Science Building, named after the Sligo-born scientist Charles MacMunn – and a new 600-seater student restaurant.
The Knocknarea Arena is the Institute's main sporting and conference arena. It regularly hosts events of national and international standing.
IT Sligo is hugely ambitious – ambitious for its students and for the region. It is currently seeking re-designation as a Technological University, along with its strategic partners in the Connacht-Ulster Alliance. Realisation of a Technological University will be a defining moment for the provision of higher education in Sligo and the North West. It will be a catalyst for economic development in the region, increasing the attractiveness of the region for inward investment as well as developing and retaining highly skilled graduates in the region.
The Institute is also located close to Sligo town centre – one of a select number of urban centres across Ireland to receive Purple Flag status. This prestigious international designation means that the town centre has been recognised as an area of excellence in creating a safe and well-managed evening and night time environment.