Contact Maynooth University for
More Information:     
Maynooth University
Maynooth, 
Co Kildare
General Enquiries
Tel: +353 1 7086000
Admissions Office
Tel: +353 1 708 3822
 
Office of Graduate Studies
Tel: +353 1 708 3467
International Office
Tel: +353 1 708 3868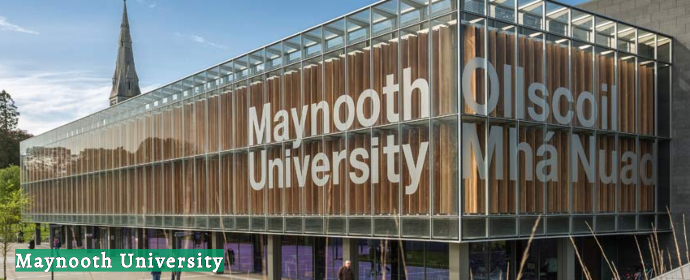 While formally established as an autonomous university in 1997, Maynooth University traces its origins to the foundation of the Royal College of St.Patrick in 1795, drawing strength from a heritage that includes over 200 years of commitment to education and scholarship.
Today, NUI Maynooth is a university of international standing, renowned for the quality and value of its research and scholarship, for its dedication to excellent teaching, and for providing an outstanding learning environment for its students. The University is a place of lively contrasts, combining the peaceful and historic beauty of fine eighteenth century buildings with the dynamism and excitement of modern research and teaching facilities.
While much has changed at Maynooth over the past two centuries, the University's commitment to scholarship and learning remains central to its mission. The University is home to outstanding academics who have established a strong reputation for research and teaching excellence and has over 8,000 students from more than 20 countries.
NUI Maynooth has important research strengths in spatial analysis and geocomputation; applied mathematics and applied ICT; immunology and chemical biology; historical and cultural traditions, and business innovation. The University looks outward, engaging with industry and the community to better serve students, the region and the country.