Contact The National College of Art and Design for more Information:
100 Thomas Street,
Dublin D08 K521,
Ireland
Web: www.ncad.ie
The National College of Art and Design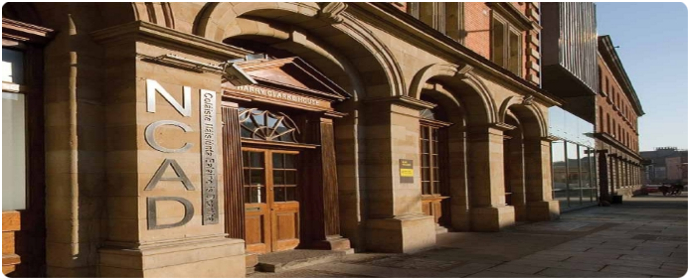 The National College of Art and Design occupies a unique position in art and design education in Ireland. It offers the largest range of art and design degrees in the state at undergraduate and postgraduate level.
Many of the most important Irish artists, designers and art teachers have studied or taught in the College. It has long been the central and most important art and design educational institution in Ireland.
The College's campus is situated in Thomas Street, in the historic Liberties area of Dublin. In 1998 the College opened its new wing, the School of Design for Industry, and now houses all of its activities on the Thomas Street campus or nearby.
The College has 1,000 full time students and a further six hundred students who are taking evening courses. Those who know the College, and those who have attended the Open Day, the annual exhibitions and fashion show, will be aware of the very high standards that are achieved.
The College has four Schools; Design, Education, Fine Art and Visual Culture.
The College has been a recognised college of the National University of Ireland since 1996, in 2011 it became a Recognised College of University College Dublin (UCD). www.ucd.ie
The College welcomes all applicants who are committed to art and design and who also have the necessary talent and academic standards. We can assure you that a degree course at this College will be an enriching and challenging experience. It is a preparation for life in both a professional and a broad educational sense.