Contact National College of Ireland for more Information:
IFSC, Mayor Street,
North Dock, Dublin 1,
D01 Y300
Web: www.ncirl.ie
National College of Ireland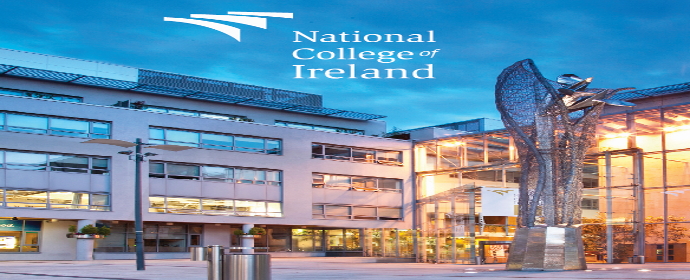 About the National College of Ireland
Located in Dublin, Ireland's incredible capital city, National College of Ireland (NCI) was founded in 1951. Since their inception, NCI has been committed to an outstanding teaching and learning experience, research and unrivalled links with businesses both in Dublin and internationally.
NCI is one of Ireland's fastest growing colleges. They continue to develop industry leading and cutting edge courses to meet the growing staffing demands of the companies that surround them. In an ever changing world, NCI always seek to offer students the best possible education. If you choose NCI, you will learn in an environment where a global perspective is ever present, where you can use state-of-the-art facilities and you can study with amazing students from around the world. Located within 10 minutes' walk of global companies such as Google, Facebook, Twitter, JP Morgan, Citibank and PWC, NCI delivers courses that are designed with industry with the purpose of meeting industry's future staffing requirements.