Contact UCC for more Information:
University College Cork
Cork
Web: www.ucc.ie
General Enquiries
Tel: +353 (0)21 4903000
HR Contact Details:
Tel: 353 21 490 3603
Email: hrqueries@ucc.ie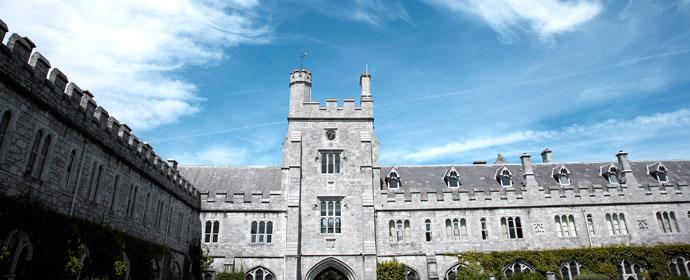 Originally founded in 1845 as "Queen's College Cork", University College Cork is one of Ireland's oldest institutions of higher education. Ranked in the top 2% of universities worldwide, UCC was named as Ireland's Sunday Times University of the Year in 2011, the third time in 10 years to receive this designation.  In 2011, UCC became Ireland's first Five Star University (under the QS ranking system) and was named the World's First Green University Campus (Federation for Environmental Education, Copenhagen).
The University offers an innovative, research-led curriculum, taught by world-class academics that consistently attracts a quality student intake. We are a comprehensive, multi-disciplinary university.  UCC has established four Colleges to enhance the University's research and teaching efforts:
Arts, Celtic Studies and Social Sciences
Business and Law
Medicine and Health
Science, Engineering and Food Science
UCC boasts a spectacular campus in a compact university situated in a global tourist destination. The University serves a community that is both local and global.  During our 160 year history, staff or students here have invented the logic on which computer programming is based (George Boole, Professor of Mathematics 1849-54), discovered the cause of the tropical disease, leishmaniasis (Charles Donovan, medical student during the 1880's) invented the world's first junction-less transistor (Professor Jean-Pierre Collange, 2010) became Supreme Court Judge (Liam McKechnie, 2010) and much more.  We have nurtured composers, poets and playwrights.  We have taught over 100,000 alumni who lead and serve society throughout the world.
Today, UCC's student body of some 20,000 includes over 2,800 from 100 countries across all continents.   We employ 2,700 professionals. Over one third of our academic staff have come from overseas. We enjoy many accolades as a high quality employer. The true strength of our university lies in the people who work and study here.   The diversity of our workforce and our students is our competitive edge in realising our mission to "create, preserve, and communicate knowledge and to enhance intellectual, cultural, social and economic life locally, regionally and globally."
Recently identified as one of the top ten destinations to visit by the Lonely Planet guide, Cork is a place not just to visit, but to live; offering a quality of life and an academic and cultural experience which reflects positive Irish values. Cork city has a population of some 150,000, with a further 100,000 in the city's hinterland.   Further details can be found at http://www.corkcity.ie/
A virtual tour of UCC is available on http://www.ucc.ie/en/visitors/see-do/