Contact UCD for more Information:
University College Dublin,
Belfield,
Dublin 4
Web: www.ucd.ie
General Enquiries
Tel: +353 (0)1 7164900
University College Dublin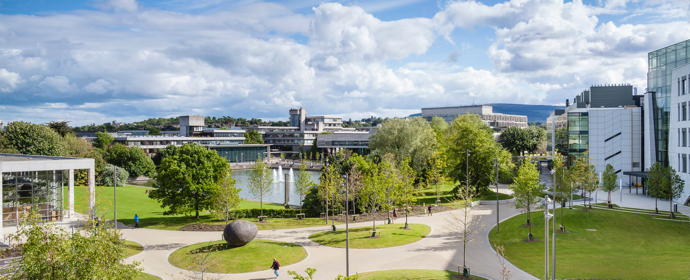 University College Dublin (UCD) is Ireland's largest university and is ranked within the top 5% of world universities. A public, overnment-funded institution UCD receives the highest levels of research funding in the country and is very international in character.
Established in 1854 by John Henry Newman, five of Ireland's Prime Ministers are alumni of UCD and the university is the first choice of Irish school leavers.
Seven separate colleges house 38 academic schools offering an extensive range of programmes. Undergraduate courses at UCD provide a wide level of flexibility and choice, while equipping students with broad-based skills, and offering clear career and graduate pathways. There is an extensive range of taught masters programmes across all of the colleges – many of which are one year in duration. The structured PhD programme aims to enable UCD PhD students to achieve the best possible experience of graduate research and training.
The large, modern campus offers extensive accommodation options with 24 hour security and is set for complete redevelopment in the coming years focusing on architectural excellence and environmental sustainability. There are excellent sports and library facilities available to students, including the famous James Joyce library.
The new Student Sports & Social Centre features a 50 metre swimming pool, theatre and cinema. UCD is well serviced by a public transport network that connects the campus to Dublin city centre.
Equality, diversity and inclusion
We encourage applicants to read about UCD's commitment to creating a diverse and inclusive workplace where everyone is afforded equality of opportunity at https://www.ucd.ie/equality