Institution
University of Galway
Subject / Area
Biological Sciences
Business and Management Studies
Administration
Senior Management
NUIG 156-18 Senior Research Associate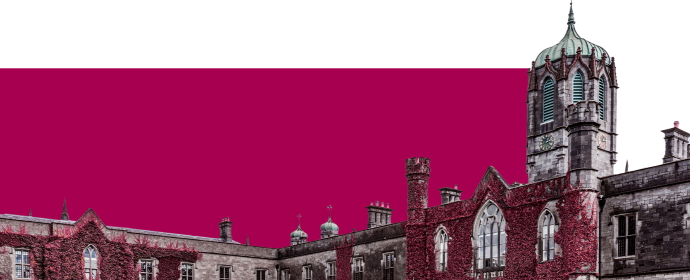 Senior Research Associate - Programme Manager
Evidence Synthesis
Centre for Health Evaluation Methodology Research & Evidence Synthesis (CHEM-RES)
School of Nursing & Midwifery, NUI Galway.
Ref. no: NUIG 156-18
Applications are invited from suitably qualified candidates for a 3-year fixed term contract position as Programme Manager (Senior Research Associate) for an evidence synthesis capacity building initiative funded by the Health Research Board (HRB) and the Health and Social Care, Research and Development (HSC R&D) Division of the Public Health Agency in Northern Ireland.
The position is full-time (1 WTE) and is available from 1st November 2018 (earlier may be considered) to contract end date of 31st November 2021. The initiative will be based in the new Centre for Health Evaluation, Methodology Research and Evidence Synthesis (CHEM-RES) in NUI Galway.
There has been a rapid expansion in the amount and availability of scientific evidence produced to inform policy and clinical practice. This creates challenges around quality assurance of the evidence generated (as not all evidence syntheses are created equal) and also dissemination of that information. It is accepted that health care decisions should be based on a synthesis of the global body of evidence rather than relying on the convenient selection of one or more discrete studies. Failure to use synthesised evidence in decision-making is known to lead to, at best, waste and, at worst, harm to the public, including increased mortality. Thus, the demand for evidence synthesis skills is gaining momentum and a critical mass of experts in a range of evidence synthesis methodologies is required.
Despite the growth in evidence synthesis and the increasing complexity of reviews of evidence, there is an urgent need to improve the capability to do and use evidence syntheses. In addition, the evidence base underpinning many aspects of the evidence synthesis process is limited. This leads to a lack of capacity to conduct reviews, a lack of knowledge and awareness of their benefit to inform health care policy and practice decisions and a lack of clear methodological guidance to inform the choice of evidence synthesis methods.
The primary aim of the new evidence synthesis capacity building initiative is to build a critical mass of experts in a range of evidence synthesis methodologies. This needs to address the training and support needs for evidence informed decision making in policy and practice for the island of Ireland. The secondary aim is to generate knowledge around methods of and efficiencies in evidence syntheses. This will be achieved through a focus on three high-level activities relating to evidence synthesis (i) support (ii) training and education and (iii) research and innovation. Importantly, this initiative also re-establishes Cochrane Ireland and its associated activities.
Job Description:
The Programme Manager's role is a senior position within the initiative. He/she will be responsible for establishing, co-ordinating, managing and delivering activities for the initiative, as well as developing new strategies for its future. He/she will also be responsible for delivering on primary evidence synthesis methodology research projects including; applying for funding, conducting studies with international research teams and reporting and disseminating project findings. He/she will be based in CHEM-RES within the School of Nursing and Midwifery at NUI Galway.
Principal duties
Responsible for developing a world-class evidence synthesis capacity building centre at NUI Galway, including the re-establishment of Cochrane Ireland; 

Builds, drives and maintains national and international relationships;

Designs, develops and implements short and long-term strategic plans, programs, events and activities;

Manages and conducts a specific programme of research and scholarship - define research objectives and carry out substantive, original and significant research which supports research activity in evidence synthesis;

Plays a leading role in regional, national/international collaborative research projects and in creating and establishing a research programmes in evidence synthesis;

Leads the cultivation and strengthening of new and established partners, as well as fostering national awareness around evidence synthesis through targeted outreach and strategic communication;

Liaise with the broader evidence synthesis community both nationally and internationally to identify areas of strength and weakness to establish new strategic areas for improvement;

Identify suitable evidence synthesis methodology funding calls and lead on major grant applications, with follow through from project set-up to reporting; 

Prepare a strategy for important funding calls and maintain a management system for handling support requests, though to follow up;

Oversee the measurement, data collection, analysis and reporting of KPIs to the Executive Committee and funder;

Establish and manage the initiative's Evidence Synthesis Fellow scheme, from advertisement to allocation and Fellow progress reporting;

Will oversee all aspects of complex partner communications, ensures periodic, consistent and timely communications and planning for members, Director and Executive committee and Advisory Board; takes responsibility for the development, maintenance and updating of the Network website and social media;

Maintains close communication and liaise with Executive Committee and the funders; attend regular Executive Committee meetings;

Facilitate and assist in the organisation of the series of courses and other activities in locations throughout the country;

Develop structures and processes for the identification of methodological expertise including teaching faculty;

Establish mechanisms and processes for the allocation of funds to support inter-institutional working (including workshops, research projects etc. where required);

Oversee finances and budget planning including initiate annual, interim and final financial reports in a timely manner, as required by funder;
Establish critical relationships with funders and other stakeholders (e.g. the Department of Health and Children, The Health Services Executive, industry, regulators, and others including international partners) on issues and initiatives relevant to the initiative;

Undertake travel within and between Ireland and UK and elsewhere internationally as required.

 

Qualifications/ Skills Required:

 
Essential Requirements:
Education to the level of PhD in a health science subject;

Demonstrate extensive project management of and leadership experience in initiating, designing and implementing research projects including evidence of ability to manage and oversee research projects and to take responsibility for their overall success;

Evidence of strong written, verbal, and interpersonal communication skills, including skill to produce information that is appropriately presented and effectively received by academic and non-academic audiences;

Evidence of substantial experience in network and relationship building and maintaining effective working relationships with all levels of internal and external stakeholders at national and international levels;

Evidence of high level of responsiveness in leading the handling concerns, resolving problems or issues;

Proven skills in synthesising large amounts of data for preparing sound and relevant proposals and reports;

Ability to travel domestically or internationally, as well as staff events outside normal working hours;

Flexible, self-motivated; ability to work independently and collaboratively;

Experience in supervising junior team members as needed;

Peer review publications

Proven excellence in IT literacy in particular with word processing and spread sheets;
Desirable Requirements:
Experience in evidence synthesis

Track record in coordinating international, multicenter projects;

Substantial experience in report writing, both scientific and financial

Previous research centre management experience

Website maintenance experience

 
Employment permit restrictions apply to this category of post
Salary: €63,125 to €72,582 (may be offered as a fixed personal rate)
Start date: 1st November 2018 (earlier may be considered)
Continuing Professional Development/Training:
Researchers at NUI Galway are encouraged to avail of a range of training and development opportunities designed to support their personal career development plans.  
Further information on research and working at NUI Galway is available on Research at NUI Galway
For further information on the HRB-Trial Methodology Research Network, please visit https://www.hrb-tmrn.ie/
For information on moving to Ireland please see www.euraxess.ie
Informal enquiries may be made to Professor Declan Devane, Professor of Midwifery & Director of the HRB-Trial Methodology Research Network at declan.devane@nuigalway.ie
NB: Gárda vetting is a requirement for this post (as appropriate to Child Protection Policy)
To Apply: Applications to include a covering letter, a CV (of a maximum of 5 pages) to include the names and the contact details of three referees should be sent, via e-mail (in PDF format only) to: Ms. Sheena Connolly sheena.connolly@nuigalway.ie
Please put reference number Ref. no:NUIG 156-18 in subject line of e-mail application.
Closing date for receipt of applications is 5.00 pm on Friday 7th September 2018.
Interview date: 24th Sept 2018 (TBC)
All positions are recruited in line with Open, Transparent, Merit (OTM) and Competency based recruitment
National University of Ireland, Galway is an equal opportunities employer.