Institution
Trinity College Dublin
Subject / Area
Biological Sciences
Engineering and Technology
Other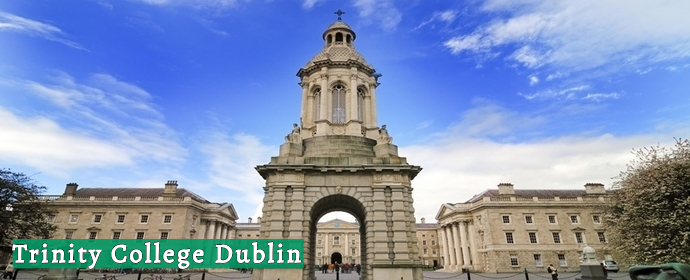 Post Title: PhD Student by Research
Post Status: 4-year funded studentship
Research Group /Department / School: Intelligent Nano Surfaces Group, Advanced Materials and BioEngineering Research Centre (AMBER)
Location: Trinity College Dublin, the University of Dublin College Green, Dublin 2, Ireland
Reports to: Principal Investigator (Dr P. Mokarian)
Terms & Conditions: The scholarship comprises the cost of home/EU fees, and a stipend of €16,000 - €18,000 per annum. The start is in September 2018.
Qualifications: A master's degree (2.1 or higher) in Chemistry, Physics or related nanotechnology discipline. A bachelor's degree from a UK or Irish university is also acceptable.
Closing Date: 12 Noon (Irish Standard Mean Time), Thursday 26th July
NOTE: Applicants must have been resident in an EU member state for 3 out of the last 5 years to be eligible for EU fees
Post Summary
A Ph.D studentship is available on bio-inspired nanopatterning, suiting a motivated early-stage researcher with a chemistry, physics or other relevant background.
The topic of the Ph.D thesis will be related to nanostructured interfaces. These are the underlying mechanism behind many fascinating macroscopic/biomimetic properties, including self-cleaning lotus leaves, colour-changing butterfly wings and extraordinarily sticky gecko's paws. Achieving chemical and topological control of surfaces at the nanoscale is therefore a worthy challenge that will directly affect the development of sensors, plasmonics and of many parts and devices in the electronic and optic industries. The research will involve significant practical experimental work and may include theory and modelling.
The Intelligent Nano Surfaces Group (under supervision of Dr Parvaneh Mokarian), based in the AMBER Centre, has developed internationally recognized knowledge on scalable preparation of such surfaces using block copolymer phase separation. The group is affiliated to both the School of Chemistry and the Centre for Research on Adaptive Nanostructures and Nanodevices (CRANN).
The successful candidate will find an interdisciplinary environment of excellence and innovation. They will join the team working on the SUN-PILOT European funded project on the Horizon2020 programme, operating in close collaboration with a consortium of universities and industry located in Spain, France, Germany, Denmark, Ireland, and the UK.
Application Instructions
Please click on the Apply button below for full job description and application instructions.