Institution
University College Dublin
Subject / Area
Languages, Literature and Culture
Lecturer (below the bar) (with special interest in Academic English), UCD Applied Language Centre (Maternity Cover)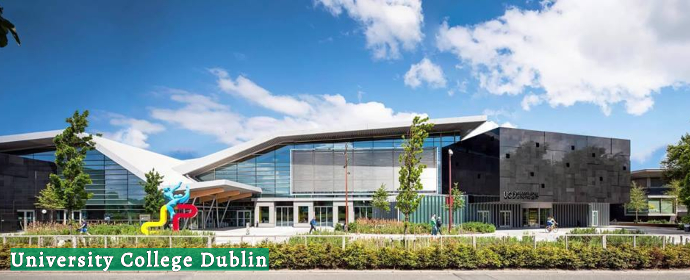 Applications are invited for a temporary appointment as Lecturer (below the bar) (with special interest in Academic English, UCD Applied Language Centre.  The successful candidate will be offered a specified purpose appointment covering a member of staff whilst on maternity leave (Estimated duration: 6 to 9 months).
The successful candidate(s) will contribute to and support the quality expansion of the teaching capacities of the Applied Language Centre (ALC) at University College Dublin. S/he will engage with and contribute to the delivery, design and evaluation of the Centre's programmes.
Specific to this temporary appointment:
The successful candidate(s) will have, or show clear potential of having, a track record in:
Teaching at undergraduate and graduate levels reflecting evidence of strong commitment teaching and learning, with an emphasis on English for academic purposes.
Coordination, development and support of the work of language teachers
Design, delivery and evaluation of English for Academic Purposes programmes.
Supervision of masters theses
Administrative and managerial duties, which will be assigned by the Director of the Centre
Note: It is envisaged an appointee will commenced in post on 18 April 2016; or as soon as possible to that date.
Lecturer (below the bar) Scale: €31,820 – €56,602 p.a.
Appointment will be made on scale and in accordance with the Department of Finance guidelines
Application Instructions
Closing date: 17:00hrs (GMT) on Wednesday 30th March 2016
Prior to application, further information (including application procedure) should be obtained from the UCD Job Vacancies website: http://www.ucd.ie/hr/jobvacancies.
Applications must be submitted by the closing date and time specified.  Any applications which are still in progress at the closing time of 17:00hrs on the specified closing date will be cancelled automatically by the system. UCD do not accept late applications.