Institution
University College Dublin
Subject / Area
Architecture, Building and Planning
UCD Research Manager, Landscape Architecture, UCD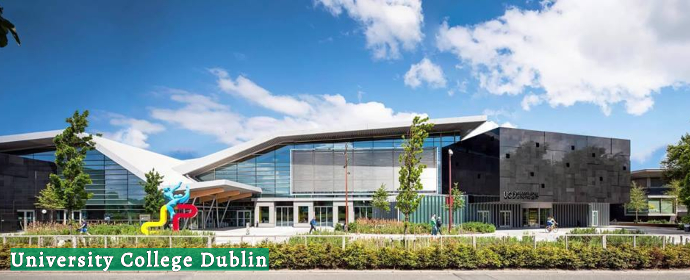 This is an 15-month Research Manager post with "Coastal Communities Adapting Together" (CCAT) which is a 30-month project funded by EU INTERREG under the Ireland-Wales Co-operation Programme 2014-2020 Priority Axis 2: Adaptation of the Irish Sea and Coastal Communities to Climate Change. The CCAT project aims to build resilience, facilitate marine and climate citizenship, and realise the potential of the Irish Sea region by (re) connecting coastal communities with their place, their dynamic coastal systems and our changing climate. The project will engage communities in Fingal (Ireland) and Pembrokeshire (Wales) with change through observation and sense-making of their environment and co-creation of solutions to identified challenges through various mechanisms such as participatory mapping, online workshops, and learning resources for schools.
The Research Manager will have oversight of the overall project and responsibility for ongoing development and evolution, monitoring and evaluation, and reporting against milestones and output indicators. The Research Manager will work closely with the Senior Responsible Officer (SRO) and Research Communications and IT Officer and Research Scientist in UCD, the Steering Committee and the funding body in directing the research.
The Research Manager will work collaboratively in a core management team in UCD of 3 people. The work will be primarily office-based but may require the post-holder to attend offsite events and meetings which will involve some travelling and overnight stays. The appointee will operate in an evolving environment where duties and responsibilities will be subject to review and change over time. The position will be located in the UCD Earth Institute, Belfield, Dublin.
Equality, Diversity and Inclusion UCD is committed to creating an inclusive environment where diversity is celebrated, and everyone is afforded equality of opportunity. To that end the university adheres to a range of equality, diversity and inclusion policies. We encourage applicants to consult those policies here https://www.ucd.ie/equality/ . We welcome applications from everyone, including those who identify with any of the protected characteristics that are set out in our Equality, Diversity and Inclusion policy.
Salary: €37,000 - €47,000 per annum Appointment on the above range will be dependent on qualifications and experience
Closing date: 17:00hrs (local Irish time) on 14th August 2020
Applications must be submitted by the closing date and time specified. Any applications which are still in progress at the closing time of 17:00hrs (Local Irish Time) on the specified closing date will be cancelled automatically by the system. UCD are unable to accept late applications.
UCD do not require assistance from Recruitment Agencies. Any CV's submitted by Recruitment Agencies will be returned.