Institution
University of Galway
Reference
University of Galway 268-22
Postdoctoral Researcher in Bioinformatics (Development of a virtual all-island cancer liquid biopsy biobank),School of Mathematical & Statistical Sciences,University of Galway 268-22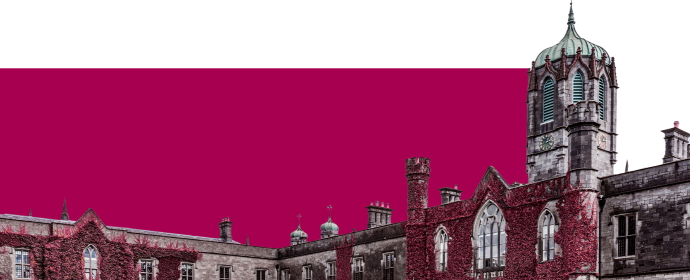 Postdoctoral Researcher in Bioinformatics
(Development of a virtual all-island cancer liquid biopsy biobank)
School of Mathematical and Statistical Sciences
Ref. No. University of Galway 268-22
Applications are invited from suitably qualified candidates for a full-time fixed-term position as a Postdoctoral Researcher in Bioinformatics within the School of Mathematical and Statistical Sciences at the University of Galway.
This position is funded through the HEA North-South Shared Research Programme and is available immediately until contract end date of  Jan 31st 2025 (with the possibility of extension).
The University of Galway is a publicly funded university in the top 1% in the world (QS rankings), and has earned international recognition as a research-led university with a commitment to highest-quality teaching and research. The university plays a leading role in Bioinformatics and Genomics Data Science nationally and is the lead institution of the Science Foundation Ireland (SFI) Centre for Research Training (CRT) in Genomics Data Science.
This post is based in the Ó Broin lab (https://www.universityofgalway.ie/our-research/people/mathematics-statistics-and-applied-mathematics/pilibobroin/) which has research interests in the development and application of statistical and machine learning approaches for the analysis of biomedical data, in particular genomics data in the areas of cancer, immunology, and neuropsychiatric disorders.
Job Description:
Current state-of-the-art approaches for diagnosing solid tumours require tissue/surgical biopsies. There are however, many limitations with tissue biopsies. Tumours are heterogenous with different localised regions having different genomic and epigenomic profiles and this local molecular make-up can evolve over time (including in response to treatment) rendering therapeutic decisions based on historical biopsies sub-optimal. Tissue biopsies can also result in substantial discomfort for patients and may require highly specialised infrastructure and associated personnel to procure the tissue.
CLuB – the All-Ireland Cancer Liquid Biopsies Consortium is a ~€4M North-South Research Programme, which includes collaborators in the University of Galway, Trinity College Dublin (TCD), St. James's Hospital (SJH), and Queens University Belfast (QUB). CLuB aims to advance our understanding of cancer biology and improve clinical care for cancer patients through the use of liquid biopsies for the identification of minimally-invasive integrative biomarkers for therapeutic response. As part of this programme, we are seeking a highly-motivated post-doctoral researcher who will work to develop a customised cloud-based instance of the cBioPortal cancer genomics platform to serve as an all-Ireland 'virtual biobank' for cancer liquid biopsy data in order to drive discovery in this area.
Qualifications/Skills required:
Essential Requirements:
PhD in Bioinformatics, Computer Science, or a related discipline with significant informatics content/experience.
Programming experience in Java and at least one other programming language (e.g. Python, R)
Experience in database design (ER modelling) and development (e.g. SQL, Mongo) and/or web application development (Javascript: jQuery, React, bootstrap etc.)
Experience in the use of software containers (e.g. Docker/Singularity).
Desirable Requirements:
Knowledge of cancer genomics and associated data repositories
Excellent written and oral communication skills and a well-developed ability to communicate technical concepts to non-experts.
Excellent interpersonal, project management and people management skills.
Track record of scientific publication and dissemination of results commensurate with career stage
Duties:
Conduct a specified programme of research and scholarship under the supervision and direction of the Principal Investigator.
Plan, co-ordinate and implement research project (this may include managing a small research team/co-ordinating other researcher activity).
Keep up to date with research related methods and techniques, in particular, developments in the specific research area.
Present on research progress and outcomes e.g. to bodies supervising research; conferences, steering groups; other team members, or otherwise as agreed with the PI.
Contribute to the research project's dissemination in the form of e.g. report, papers, chapters, book.
Where appropriate, work with the PI to register patents to protect intellectual property arising from the research.
Mentor and assist, as appropriate and as directed, graduate students in the School, including acting as co-supervisor or member of a supervision panel.
Engage in Education and Public Engagement (EPE) activities of the School.
Develop and maintain Knowledge and understanding of the policy, practices and procedures, relevant to the role, which may include broader University/sector/external sponsor or funder (e.g. Commercial Awareness, Research Ethics, Knowledge Transfer, Patents, Intellectual Property Rights, Health and Safety, Equal Opportunities & Diversity, legal requirements regarding data protection and confidentiality).
Salary: €39,523 to €51,035 per annum pro rata for shorter and/or part-time contracts (public sector pay policy rules pertaining to new entrants will apply).
Start date: This position is available immediately
Continuing Professional Development/Training:
The University of Galway provides continuing professional development supports for all researchers seeking to build their own career pathways either within or beyond academia.  Researchers are encouraged to engage with our Researcher Development Centre (RDC) upon commencing employment – see www.universityofgalway.ie/rdc for further information.'
Further information on research and working at University of Galway is available on Research at University of Galway
For information on moving to Ireland please see www.euraxess.ie
Further information about School of Mathematical and Statistical Sciences is available at https://www.universityofgalway.ie/science-engineering/school-of-maths/
Informal enquiries concerning the post may be made to Dr. Pilib Ó Broin (pilib.obroin@universityofgalway.ie)
NB: Gárda vetting is a requirement for this post
Application Instructions
To Apply:
Applications (to include a cover letter, CV, and the contact details of three referees) should be sent, via e-mail (in PDF format only) to Dr. Pilib Ó Broin (pilib.obroin@universityofgalway.ie)
Please put reference number University of Galway 268-22 in subject line of e-mail application.
Closing date for receipt of applications is 5.00 pm Nov 25th 2022
We reserve the right to re-advertise or extend the closing date for this post.
The University of Galway is an equal opportunities employer.
All positions are recruited in line with Open, Transparent, Merit (OTM) and Competency based recruitment