Institution
University of Galway
Reference
University of Galway 328-22
Subject / Area
Education Studies (inc. TEFL)
Research Associate – Open Access Repositories, University of Galway Library (University of Galway 328-22)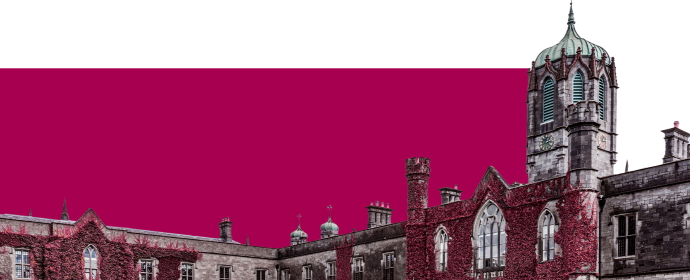 Applications are invited from suitably qualified candidates for a two-year full-time fixed term research project position as a national Open Access Repositories Project Manager (Research Associate) with the Library at the University of Galway.
This position is funded by the National Open Research Forum (NORF) and is available from December 2022. The Library is seeking to recruit a Project Manager for a two-year funded research project led by the University of Galway with multiple national partners.  The University of Galway Library as the lead applicant in national partnership has been fortunate to receive funding from Ireland's National Open Research Forum (NORF) to deliver one of the six priority actions in the National Action Plan for Open Research. The National Action Plan outlines objectives for the next chapter in Ireland's transition towards open research, including actions for
National Open Access Monitoring
Open Access repository assessment and alignment
Open Access transition programme
Open Research training programme
National data stewardship network
Shared data storage service pilot
The project manager role will manage and conduct work for action area 2: Open Access repository assessment and alignment. This work will conduct a national programme of open access repository assessment and alignment to deliver standardised metadata nationally while in line with international best practices. 
 
The University of Galway Library is working 13 national partners on this two-year project. The partners are the University of Limerick, Maynooth University, Marine Institute, Trinity College Dublin, University College Dublin, University College Cork, Queen's University Belfast, Atlantic Technological University, SETU Carlow Campus, Teagasc, Health Library Ireland, Health Service Executive, and RCSI University of Medicine and Health Sciences. 
For more information, see below links:
Located in the Library's Open and Digital Research Department, the postholder will work with national partners, relevant stakeholders, and international best practice to ensure the successful delivery of the two-year project by managing all aspects of the project to conduct audit work, agree a national standard, manage a pilot, manage work on a feasibility study for bulk import of fulltext and metadata from commercial publishers and other sources of content, and finally to help develop, agree, and publish a national roadmap. The role reports monthly to a project board, chaired by the project lead, and manages the work of a national project working group. The project board provides expertise, strategy, direction, and makes decisions. The project working group works and advises on workflow, metadata, and technology. The main purpose of the role is to manage the project. 
The person appointed will join the national effort to deliver objectives and actions for the next chapter in Ireland's transition towards open research. It builds on several national policies and international recommendations, including the National Principles on Open Access (2012), the European Commission Recommendation on access to and preservation of scientific information (2018), the National Framework on the Transition to an Open Research Environment (2019), and the UNESCO Recommendation on Open Science (2021). The process of developing a National Action Plan has been led by Ireland's National Open Research Forum, a broad group that combines the expertise of representatives from policy, research funding, research performing, the library sector, research infrastructures, enterprise and other key stakeholders in the research system across Ireland. During a planning exercise conducted in 2021, NORF Working Groups and Coordination Groups analysed the landscape of open research support structures in Ireland and developed recommendations for nationally coordinated actions that would improve support for open research and assist researchers in navigating this transition. NORF's analyses have been published in a National Open Research Landscape Report and series of policy briefs that provide background and further details on the actions described in this plan. 
The Open Access Repositories Project Manager will manage this two-year NORF-funded project.  S/he will conduct research and project work to audit the Irish Open Access (OA) repository landscape; work with national experts, stakeholders, and repository staff to propose and agree a national metadata standard for OA repositories; manage the work to pilot the metadata standard in a selection of OA repositories; manage a feasibility pilot of bulk imports of data from publishers and other sources; and, finally, help develop and agree a national roadmap for OA repositories in Ireland.
The following are the main deliverables: 
A database/inventory of repositories
An audit report on existing practices for Irish repositories to identify strengths, gaps, and potential costs to fill gaps 
An agreed and published national roadmap for OA repositories 
An agreed metadata implementation standard for research publications 
A cost report to bring national OA repositories to an agreed national standard from a technical, content, and workflow perspective 
A set of community guidelines for metadata implementation 
A governance approach to oversee compliance and quality in OA repositories 
Guides to implement common and best-practice standards for technical infrastructure and service provision within the network 
Pilot implementation in repositories 
Feasibility study for bulk importing metadata from commercial publishers or other sources. 
Duties
Work as Project Manager to serve as a liaison between the Project Lead, Project Board, Project Working Group, Stakeholders, and internal administration.
Complete the administrative work to support the programme of research. 
Ensure that all project members understand and accept their roles and responsibilities. 
Coordinate participation of different technical and stakeholder groups in requirements gathering, research, specifications, design, development, and implementation. 
Proactively manage research project plans, scheduling, identification of risks, and contingency plans. 
Oversee the deliverables assigned to cross-institutional teams, external suppliers, and internal resources. 
Help manage risk and mitigation, including establishing contingency plans and initiating corrective action as necessary. Identify, track, and remove impediments to project success. 
Keep all stakeholders informed of status and issues. Track and report key project metrics. 
Manage the project using approved University of Galway Library project frameworks (PRINCE2), including both agile and traditional project management approaches.  
Record, report, and analyse progress and engage with the governance and delivery structures. 
Conduct research and audit of all open access repositories in Ireland using best practice tools, surveys, and interviews. Also, manage, analyse, evaluate, and report on quantitative and qualitative data results from the audit. 
Manage work to draft and refine a national open access repository metadata standard as an output of this project. 
Write documentation for service definition, policies, user, and contributor support. 
Test and help refine technical and workflow recommendations in pilot repositories and help plan for the wider adoption of recommendations in the longer-term, post-project. 
Manage the technical work of external suppliers contracted as part of this project. 
Help plan and conduct outreach initiatives of marketing materials, social media, and websites. 
Act in a first line troubleshooting capacity should problems arise. 
Perform other duties as may be assigned by the University Librarian or designated line manager.
Qualifications/ Skills Required:
Essential Requirements: 
Primary degree (Humanities or STEM) plus the following
A minimum of four+ years delivering open-access publishing services or metadata services in an academic/research information environment
Experience at professional or research level in project management 
Experience in establishing and building productive relationships between internal and external partnerships across a wide range of stakeholders 
Knowledge of the scholarly publishing environment
Excellent IT skills, including use of the metadata and systems 
Excellent partnership, team, and communication skills
Excellent interpersonal and written/verbal communication and presentation skills 
Confidence in working with a range of stakeholders
Ability to produce accurate and high-quality work with deadlines.
Desirable Requirements:
A relevant level 9 or 10 degree 
A recognised professional library or archival qualification accredited or recognised by the Library Association of Ireland or the Archives and Records Association 
Evidence of innovation and pursuit of excellence in project delivery at a national or international level 
Project Management Professional (PMP) / PRINCE2 certification 
Strong user focus and commitment to quality 
Self-motivation, initiative and a flexible approach to change and work demands 
Relevant experience in an academic/research environment 
Knowledge of metadata standards and international best practice for open access repositories 
Knowledge of digital publishing and preservation of research output 
Analytical and business-like approach.
Salary: Research Associate/Post-Doctoral Researcher €41,209 to €53,091 per annum pro rata for shorter and/or part-time contracts (public sector pay policy rules pertaining to new entrants will apply).
Start date: Position is available immediately.
Continuing Professional Development/Training
The University of Galway provides continuing professional development supports for all researchers seeking to build their own career pathways either within or beyond academia.  Researchers are encouraged to engage with our Researcher Development Centre (RDC) upon commencing employment – see www.universityofgalway.ie/rdc for further information.'
Further information on research and working at University of Galway is available on Research at University of Galway
For information on moving to Ireland please see www.euraxess.ie
Additional information on the Unit is available at: https://library.universityofgalway.ie  and https://norf.ie
For informal enquiries, please contact Cillian Joy, Email: cillian.joy@universityofgalway.ie.  
To Apply
Applications to include a covering letter, CV, and the contact details of three referees should be sent, via e-mail (in word or PDF only) to Cillian Joy, cillian.joy@universityofgalway.ie
Please put reference number University of Galway 328-22 in subject line of e-mail application.
Closing date for receipt of applications is 5.00 pm (Irish Time) 9th January 2023.
Optional: Interviews are planned to be held the week starting the 23rd  January 2023.
We reserve the right to re-advertise or extend the closing date for this post.
The University of Galway is an equal opportunities employer.
All positions are recruited in line with Open, Transparent, Merit (OTM) and Competency based recruitment
Application Instructions
Applications to include a covering letter, CV, and the contact details of three referees should be sent, via e-mail (in word or PDF only) to Cillian Joy, cillian.joy@universityofgalway.ie
Please put reference number University of Galway 328-22 in subject line of e-mail application.