Institution
University of Galway
Reference
University of Galway 237-22
University of Galway 237-22,Postdoctoral Researcher,Whitaker Institute for Innovation and Societal Change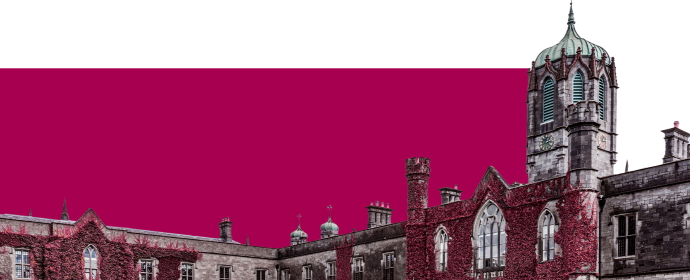 Postdoctoral Researcher
Mainstreaming the UN Sustainable Development Goals in Research and the Curriculum:
An Action Research Project. 
Whitaker Institute for Innovation and Societal Change
University of Galway
Ref. No. University of Galway 237-22
Applications are invited from suitably qualified candidates for a full-time, fixed term position at the level of Postdoctoral Researcher at the University of Galway. The successful candidate will be part of the project team on a project entitled Mainstreaming the UN Sustainable Development Goals in Research and the Curriculum: An Action Research Project.  The project is funded by the J.E. Cairnes School of Business and Economics (SBE). This position is available from October 2022 for twelve months.
Job Description:
The successful candidate will work in a team under the supervision of Dr David Kreps. The project will create a Showcase of United Nations Sustainable Development Goal-related activity within SBE derived from in-depth research taking in every member of academic staff in the School. Starting with a keyword-search based 'first pass,' the mapping exercise aims to provide granularity at SDG Target level for lecture material and assessment practices: we will speak to all academics personally to discern what in their practices maps to the relevant targets of the relevant SDGs. Helping them understand better, this becomes an Action Research project – embedding knowledge of the SDGs across the School and encouraging the uptake of the SDG focus.  Alongside detailed SDG Target level mapping for publications (using the Scival data to start the conversation), funded research, and the future research agendas for all academic staff in the School, this mapping will enable us to identify in great detail the strengths and gaps, and act strategically to support the former and fill the latter, the development of new programmes, new modules for single and multiple programmes, modules that could be offered in other Schools, and a host of new networks between like-minded staff, new research agendas and synergies.
Duties:
Familiarisation with the research background and teaching materials of academics within the School preparatory to
Interviewing each member of the academic staff, and
Filming a short personal statement video with each member of staff.
Preparation of material for profile creation for each member of staff
Coding and analysis of interview transcripts
Contribute to the writing of research papers for publication in top-level outlets in appropriate fields, e.g. information systems, sustainability, pedagogical research, business ethics
Actively participate in new research funding opportunities, such as the development and writing of research proposals, towards furthering the project
Work with international research collaborators and team members
Contribute to the management and reporting requirements of the project.
Essential Requirements:
Applicants must have a Ph.D. in a relevant discipline
Record of publication in a relevant discipline
Evidence of excellent research skills
Evidence of excellent qualitative data analysis skills
Excellent communications skills, both verbal and written
Demonstrable evidence of research project management
Evidence of awareness of the research environment and the various grant sources and application mechanisms
Strong coordination, organisational and project management skills
Be a motivated self-starter, as well as being focused and exacting in their work ethic.
Desirable Requirements:
Good record of service to, and participation in, the academic community
Track record of designing, developing and managing research projects
Track record of securing external funding
Supervision/co-supervision of post-graduate students.
Salary Scale: Points 1 to 6 of the PDR scale i.e. €39522 to €45611 per annum pro rata for shorter and/or part-time contracts (public sector pay policy rules pertaining to new entrants will apply)  
Start date: 1st November 2022.
Continuing Professional Development/Training:
Researchers at University of Galway are encouraged to avail of a range of training and development opportunities designed to support their personal career development plans.  Additional opportunities for training may be available with international collaborators on this project.
Further information on research and working at University of Galway is available on Research at NUI Galway
For information on moving to Ireland please see www.euraxess.ie
Further information on Whitaker Institute can be found at http://whitakerinstitute.ie/
Informal enquiries concerning the post may be made to Dr David Kreps, University of Galway – david.kreps@universityofgalway.ie
Application Instructions
To Apply:
Applications to include a covering letter, CV, and the contact details of three referees should be sent, via e-mail (in word or PDF only) to david.kreps@universityofgalway.ie
Please put reference number University of Galway 237-22 in subject line of e-mail application.
Closing date for receipt of applications is 5.00pm 7th October.
Interviews are planned to be held on the 21st October 2022.
All positions are recruited in line with Open, Transparent, Merit (OTM) and Competency based recruitment.
University of Galway is an equal opportunities employer.